I also host training courses through either the Cotswold AONB or the DWSA in the South West, The South West Branch of the Dry Stone Walling Association runs as far North as the M4 Motorway, from there the Cotswolds Branch starts, The SW Branch run courses throughout the Northern region of the SW of England,
I run one of the courses near Marshfield for the DSWA, its Cotswold dry stone walls in that area but they are fairly unique to the Marshfield area. The DSWA courses focus on the complete stripdown of a section of wall and rebuild, explaining all the different steps as we go, Feedback on our courses are always good, people seem to really get a lot out of the weekend experience and some join the DSWA after and continue to build on their experience and grow their skills either volunteering or at one of the Branch members practice days.
https://cotswoldsdswa.org.uk/courses/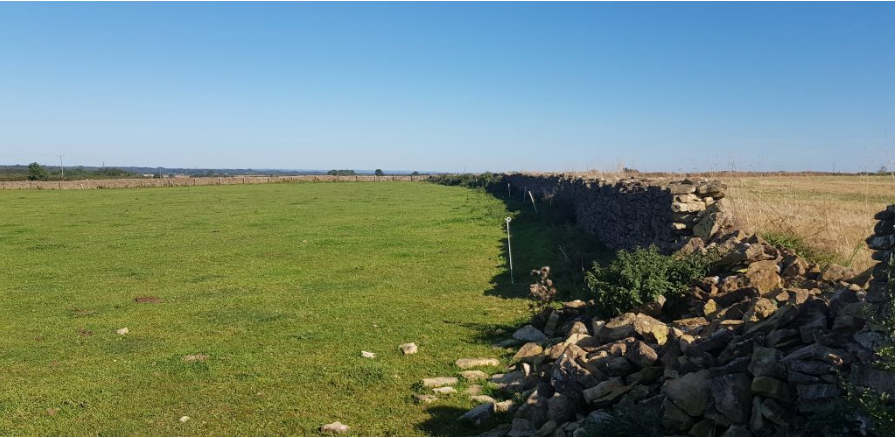 From this on Saturday Morning to this below on Sunday afternoon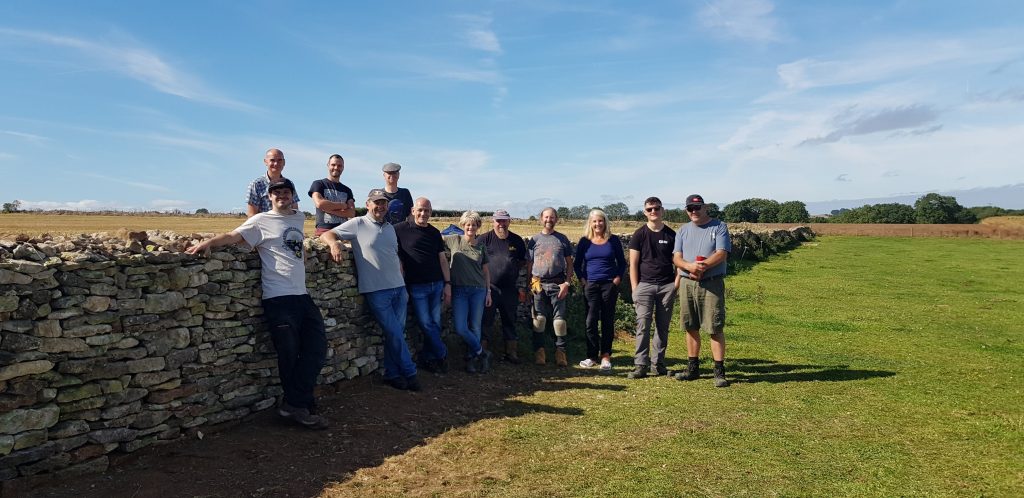 The SWEDSWA are sometimes looking for farms where we can run training courses, at the moment, particularly Devon.
The Cotswold AONB also allowed me to host a few of their courses, They no longer run them,   I used to host the Cherington, Tetbury, Chedglow and Estcourt Estate courses,
The Cotswold AONB courses were run by the rural skills team are basically the same as the DSWA courses although a few of the locations use only new stone, rebuilding derelict walls so on these courses we talk about dressing stone and talk about places to source new stone locally.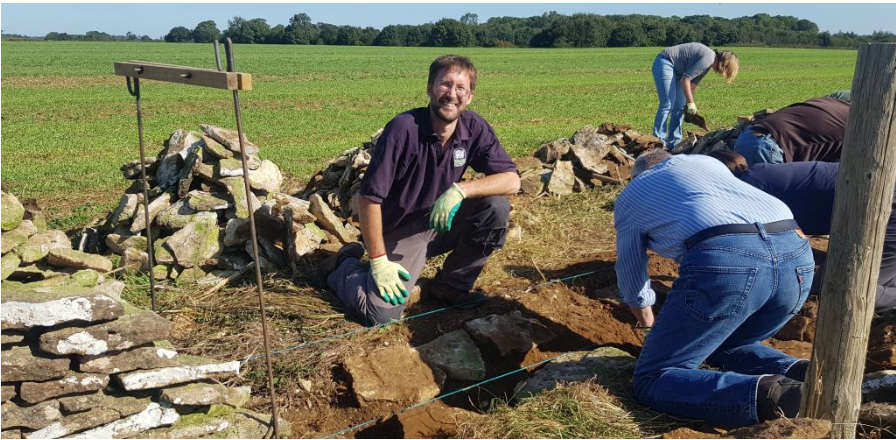 Thats not me btw, thats Ed Bonn who used to work for The Cotswolds Rural Skills team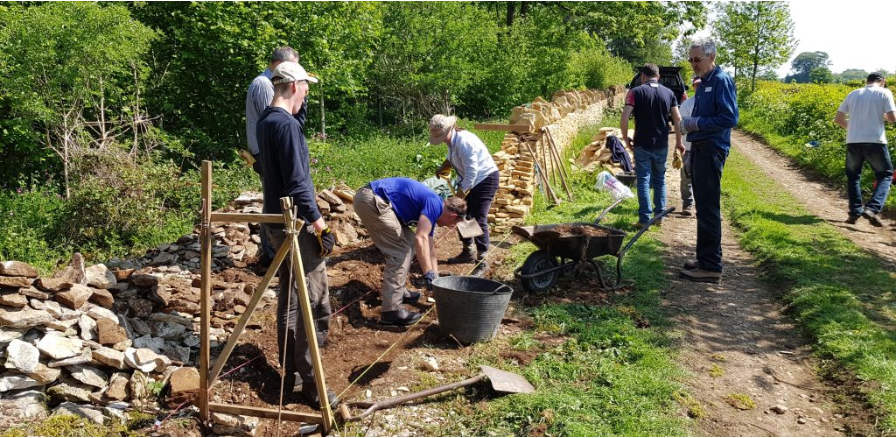 Setting out the base of the wall.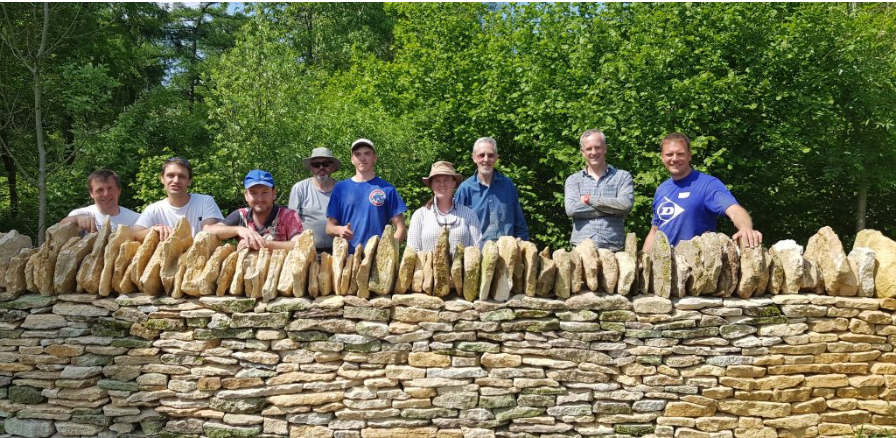 And the finished section, not bad for a group who had no experience the day before.
The Cotswold rural skills beginners courses can be followed up by their stepping stones or formal lantra certificated courses, I would encourage anyone interested in dry stone walls to join the DSWA and come along to some local events.
The DSWA GB Bursary Scheme
From 2018 to 2019 I was honoured to be allowed to train a bursary student from the DSWA  She was the most southern of the students working with me in the Cotswolds, she ended up doing really well, is now as qualified as me and when we can, still continue to work together.
If you have any questions about courses and training, drop me a line or give me a call.